Giovanni Froio è nato a Montauro (CZ) Italia. Trasferitosi all'età di sedici anni negli Stati Uniti, s''iscrive alla facoltà di musica presso l'Università di Lowell (Boston), dove consegue il diploma in composizione e direzione d'orchestra.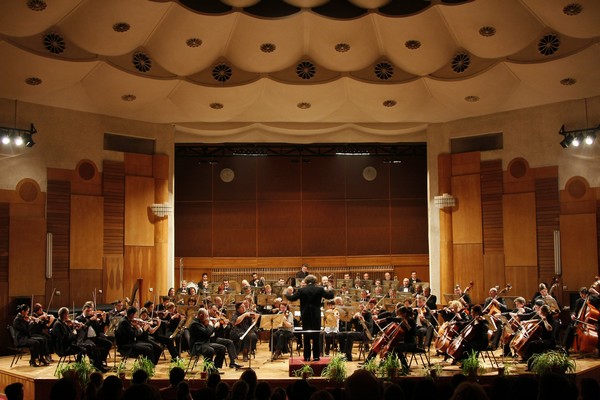 Ritornato in Italia, approfondisce gli studi nei conservatori "G. Verdi" di Torino, "G. Verdi" di Milano e Santa Cecilia di Roma. Le suespiccate doti, l''estro compositivo particolarmente originale e innovativo gli permettono di distinguersi nei più importanti corsi e festivals, come i corsi estivi di composizione contemporanea c/o l''Accademia Chigiana di Siena con Franco Donatoni, che gli assegna una borsa di studio.
Per un breve periodo è ospite a Villa Medici (Roma) dove conosce il compositore francese Pascal Dusapin che lo introduce alla scrittura dei microintervalli.
L''autore nel 1986 fonda l''associazione culturale Centro Studi Musica Sud. Il maestro Froio è fondatore e direttore principale dell''Italian Chamber Orchestra e della Catanzaro Symphony Orchestra. Nel 1994 con l'Italian Chamber Orchestra si reca in tournèe in Nord America e Canada. Toronto, Boston, Worcester, New York, Filadelfia, Baltimora e Washington DC sono le città teatro di questa ricca esperienza. Nel 1995 l'orchestra è invitata dal Ministero della Cultura di Antibes (Francia) per un concerto al Palais de Congrès. L'ensemble prosegue la carriera internazionale nel 1996 con la seconda tournèe nel Nord America esibendosi c/o la "Montclair State University" del New Jersey e nella città di Worcester, nel 1999 rinnova il successo in USA con esibizioni nelle città di Worcester, Boston e Chicago.
Tutti i concerti ricevono recensioni entusiaste dalla stampa internazionale: The Washington Post, The Boston Globe, Worcester Telegram&gazzette, Corriere Canadese, America Oggi e Antibes-Juan-Les Pins-Nice Matin.
Il concerto tenutosi nella città di New York City nel 1996 è registrato da RAI International e mandato in mondovisione. Il Maestro Froio è invitato regolarmente a dirigere le orchestre più prestigiose sia in Italia che all''estero tra le quali vanno ricordate: Iasy Symphony Orchestra (Romania), Orchestra Panstwowy Zespol Szhol Muzycznych (Polonia), Orchestra di Stato del Messico, Orchestra Sinfonica di Krasnoyarsk (Siberia), Orchestra Sinfonica di Bacau (Romania), Orchestra Filarmonica Nazionale di Donetsk (Ukraina), Orchestra Filarmonica Nazionale della Radio di Kiev (Ukraina), Orchestra Filarmonica di Stato "Paul Constantinescu" di Ploiesti (Romania), Orchestra Filarmonica di Sliven (Bulgaria), Orchestra Sinfonica di Plovdiv (Bulgaria), Orchestra Sinfonica di Pazardjik (Bulgaria).
Ha inoltre diretto il balletto "Lo Schiaccianoci" di P. I. Tchaicovsky a Rostov(Russia) ed al Teatro Politeama di Catanzaro. Ultimamente ha dato vita all'Opera Festival di Soverato. Tra le opere da lui dirette ricordiamo: la "Serva Padrona" di G. Pergolesi, la "Traviata", il "Trovatore" e il "Nabucco" di G. Verdi. Di G. Puccini invece ha diretto "Madama Butterfly" e "Tosca".
È docente c/o il conservatorio di musica di Vibo Valentia.
ENGLISH
Maestro Giovanni Froio was born in Montauro (CZ) Italy; at the age of sixteen he moved to the United States and studied at the music conservatory Lowell University (Boston),where he received a degree in music composition and conducting. During his studies in Boston his compositions were performed throughout New England with Mr. Froio lead the orchestras as well as many ensembles of contemporary music.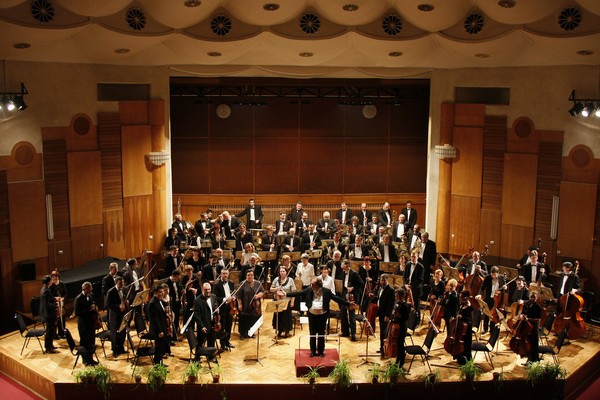 On his return to Italy, he pursued further studies at the conservatories of music "G. Verdi" in Turin, "G. Verdi" in Milan and Santa Cecilia in Rome. A few years later he was granted a scholarship to attend the summer course of contemporary composition at the Academy Chigiana in Siena with Franco Donatoni.

Maestro Froio is the founder and chief conductor of the Italian Chamber Orchestra and the Catanzaro Symphony Orchestra. In 1994 the Italian Chamber Orchestra led by Maestro Froio toured North America performing in Toronto, Boston, Worcester, New York, Philadelphia, Baltimore and Washington D.C.. In 1995 the orchestra was invited by the Ministry of Culture to perform inAntibes(France) at the Palais de Congres. In 1996 the orchestra went on its second tour of North America and performed at New Jersey's Montclair State University and Worcester. In 1999 the orchestra toured North America for a third time and played in Worcester, Boston and Chicago.

All concerts on all three tours conducted by Froio were punctuated with standing ovations as well as heart felt reviews by the international press: The Washington Post,The Boston Globe, Worcester Telegram&gazzette, Corriere Canadese, America Oggi and Antibes-Juan-Les Pins-Nice Matin. The concert held in New York City in 1996 was recorded by RAI International and transmitted world wide.
Maestro Froio is regularly invited to conduct the most prestigious orchestras throughout Italy and Europe Iasy Symphony Orchestra-Rumenia,Orquesta Sinfonica del Estado de Mexico, Orchestra Panstwowy Zespol Szhol Muzycznych-Poland, Krasnoyarsk Symphony Orchestra(Russia), National Philarmonic of Donetsk (Ukraina), National Philarmonic of Radio Kiev(Ukraina), Philarmonic "Paul Constantinescu" of Ploiesti (Rumenia) Philarmonic Prchestra of Sliven (Bulgaria) ecc. In the realm of opera and theatre He has conducted "TRAVIATA","TROVATORE", and "NABUCCO" by G. Verdi, "MADAMA BUTTERFLY" and "TOSCA" by G. Puccini and "SERVA PADRONA" by Pergolesi., "Cavalleria Rusticana" by Pietro Mascagni and "Pagliacci" by Ruggiero Leoncavallo. With the Rostov Ballet he has conducted the NUTCRACKER ballet by P. Tchaikovsky in Rostov and at the Teatro Politeama in Catanzaro. He has made many recordings for the FG label. His repertoire includes operatic, symphonic and ballet music and ranges from baroque to avant-garde. He has published a biography of the composer born in Catanzaro Giovanni Frojo(18471925).